Monarch BPM is a Business Process Management (BPM) software solution that allows you to create electronic workflows that can then be used by your staff wherever they are. To be effective in business today you need to make efficient use of your people and your processes. To improve the effectiveness of your people you need more efficient communications. To improve your processes you need to automate those things that can be automated to a degree that the time taken to execute your processes reduces while at the same time the quality of your products and services increase. The goal of Business Process Management (BPM) is to improve your organisations efficency through workflow, automation and improved business process modelling.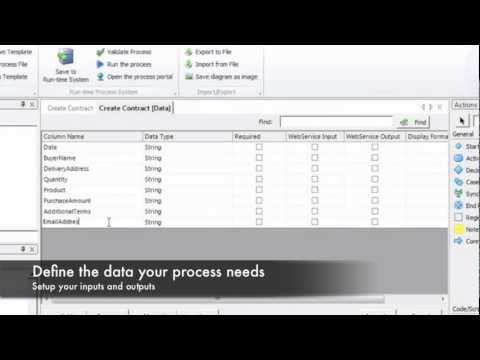 Plenty of features to make it easy to develop your business processes
Monarch BPM provides the ability to create rich business process management systems with an intuitive user interface that allows to create workflow systems that integrate your entire staff, allow communications wthe the use of email, fax, Office Document Generation, integration with common databases such as MSSQL, Oracle, DB2, MySQL, Interbase or any database that supports either the Microsoft OleDB or ODBC standards. Combine this with a variety of reporting and Internet services and you have a product that adds value to your business.
Find out how Monarch BPM makes the slow and complex to the quick and simple. Regardless of what we do everyday, theirs people, documents, and communication.
Data to Documents to People
Need to create Word or Excel documents like sales documents, quote and then send them through to people
Its all about communications
Email, Fax, SMSs, Send PDFs, Print and all the other aspects you need to communicate with others
Database Connections
Connect through to Microsoft SQL Server, Oracle, Firebird, ODBC and OleDB connections
Start it from anywhere
From the Web, from an iPhone or iTouch, from your own application using the APIs, Monarch BPM makes it happen.
Use Monarch BPM to...
Collect Survey Data and analyse it later.
Create Complex Documents and Spreadsheets automatically.
View Graphs and Reports on data collected.
See more examples of the kinds of things that can be done.
Create people involved Workflows.
Automate File and Folder operations.
Execute Script Code for further customisation.
Expose the processes as Web Services for other systems to call.
Schedule Processes to run at specific times and intervals.
React to files being dropped in a folder with a workflow